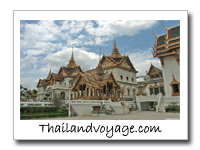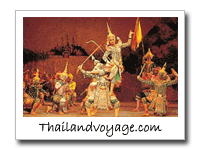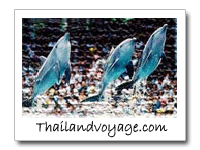 Call for Booking :

Mobile 668-0021100 Attn : Mr. Eddy ( 24 hrs )

Day 1 : Bangkok
: Meet and greet at airport.
: Transfer From Airport – Hotel in Bangkok ( Room with Daily breakfast)
: Free and Easy day
: Relax and overnight at hotel.
Day 2 : Bangkok
: Breakfast at Hotel.
: Morning half day Bangkok City and Visit Grand Palace, This is a "must" for every visitor to Bangkok, for the Grand Place Complex, which includes the Temple of The Emerald Buddha (Wat Phra Keow) is unquestionably one of the wonders of the world today. Within its enormous grounds is the most exotic Buddhist temple and at the heart of the temple itself is a fabulous Buddha image, carved from one piece jade, which is the holiest and most revered of religious objects in Thailand today.
: Lunch a t Thai Restaurant.
: Evening with Thai Dinner and Thai Traditional Dance, Experience a variety of typical Thai foods and the warm hospitality of waitresses dressed in national costumes. After dinner sit back, relax and enjoy a spectacular performance of Thai classical dances.
: Relax and overnight at hotel.
Day 3 : Bangkok
: Breakfast at Hotel.
: Full day tour to Full day Safari Open Zoo & Marine World+Animal Show ( It covers an area of some 170 acres and is divided into 2 parts. The first, the safari park, houses a large variety of animals like zebra, deer, giraffe, birds, tigers, lion, bears, etc. in natural habitat. The second the marine park, exhibits marine and some rare animals. You can enjoy performances by trained animals like dolphins, birds, seals and monkeys.) Or Dream - World tour ( A large scale amusement park within its beautifully decorated area, there are linked paths, pools, legendary castles and more than 15 funny toys and exciting playing machines.)
: International Buffet lunch.
: Free and Easy Evening.
Day 4 : Bangkok - Airport
: Breakfast at Hotel.
: Free and easy day.
: Transfer you back to Bangkok Airport for departure.
<![if !vml]> <![endif]>

Thailandvoyage.com is trademark of Thai Voyage Co., Ltd.
41/33 Family Town, Inthamara 29, Suthisarn Road, Samsennai,
Phayathai, Bangkok 10400 Thailand
Office Tel: +662 6160966, Fax: +662 6160967
Live -Text for Booking on Whtaspp/ LINE / Viber / Wechat
Mr. Eddy +6686-0021100
Miss. Pam +6661-4563963
Email: info@thailandvoyage.com, thailandvoyage@gmail.com




Tourism Authority of Thailand
License number 14/01104

The Association of Thai Travel Agents
Member number 083286